The stream/river package referred to as DYNRIVER. DYNRIVER was developed to provide the ability to simulate dynamic river and groundwater interaction and related river diversion and irrigation activities.
---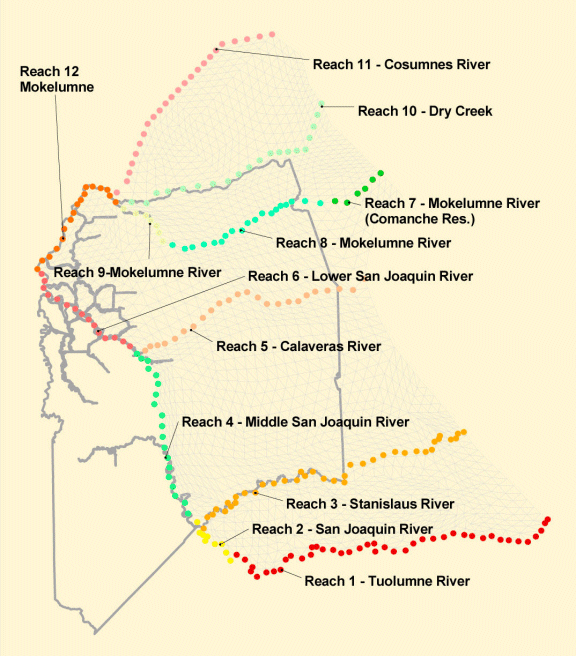 Surface Water Diversions and Irrigated Areas in DYNFLOW
---
The river network(s) within a groundwater model are specified by the user as a series of linked river reaches. For each river reach a property set is defined that includes river bed width, bank angle, Manning's n, maximum flow depth, tortuosity, river bed thickness and vertical hydraulic conductivity. For each system within the model domain, the user specifies the down stream river stage, inflows, and diversions. DYNFLOW calculates the flow in or out of the stream to the groundwater under saturated and unsaturated conditions. Runoff from rainfall or irrigation activities is also calculated and added to the flow. A river flow mass balance table is provided during the simulation that summarizes net inflows and net outflows by river reach. A river result file provides the ability graph simulated river flow or stage at any point within the system.